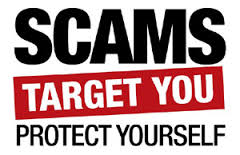 We test reported scam websites to find out if they are either genuine or not.
Scam websites
Websites:
http://www.payrefe.net
http://job4living.com
Please note: Both websites have now been shut down. Due to this page pointing out the scams on their websites.
The offer on their homepage is below: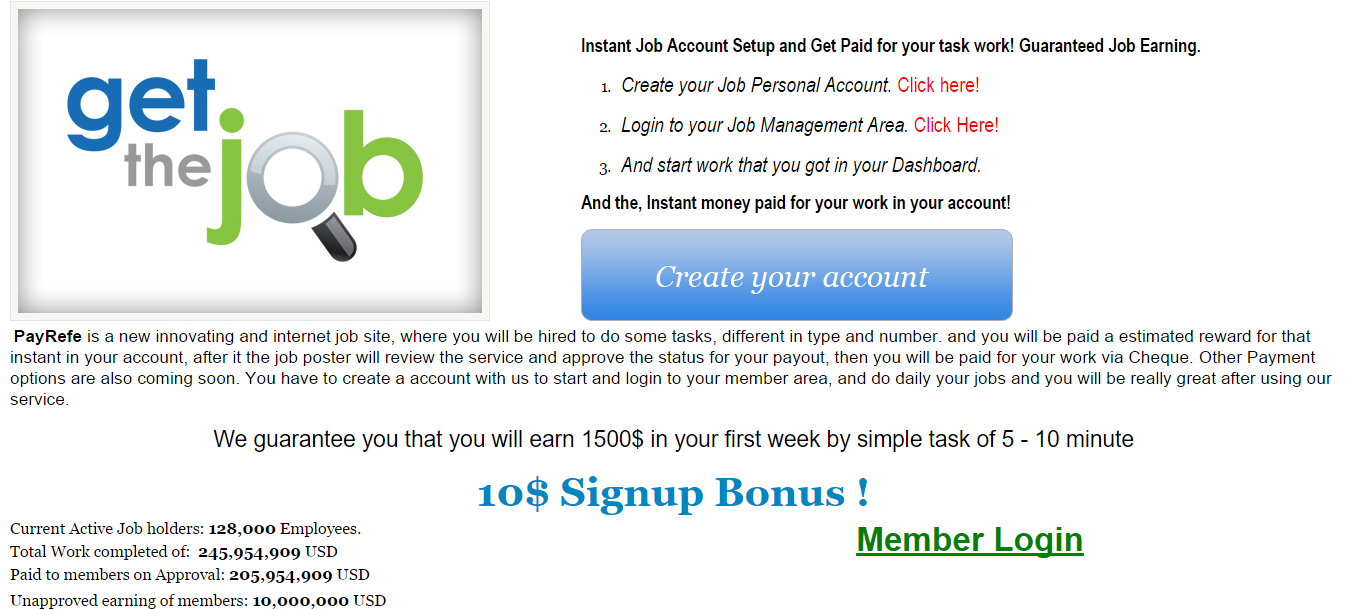 We received the number of clicks to qualify for the minimum payment required.
However, this is what we actually received.



We completed a survey, and when we entered our information for payment.
We received absolutely nothing.
Therefore, avoid this Internet website and inform your friends.

Internet Scams by email to watch out for.

Have you seen this before? The I will give you $1,000 video pitch.
The email they send:
Hey I was genuinely shocked to hear about this financial expert paying people just to visit his site and see what he has to say, Not only was the video very informative but I also came away with a way of making up to 1000 bucks a day. Watch it for yourself here: That's got to be the quickest $1,000 you ever made!
See what you really get from this scam below.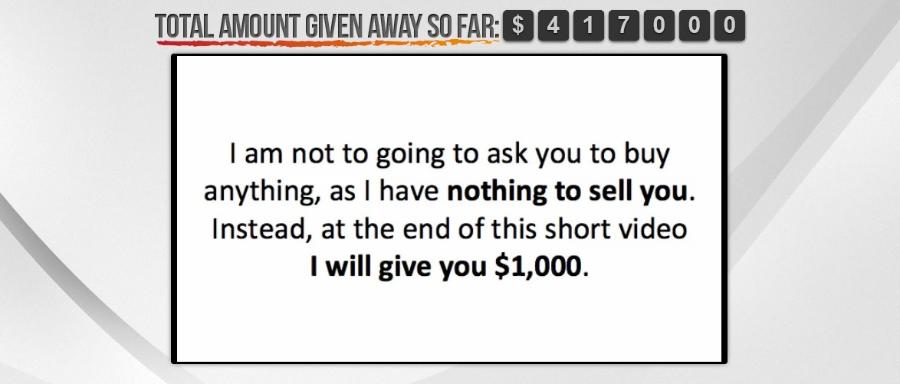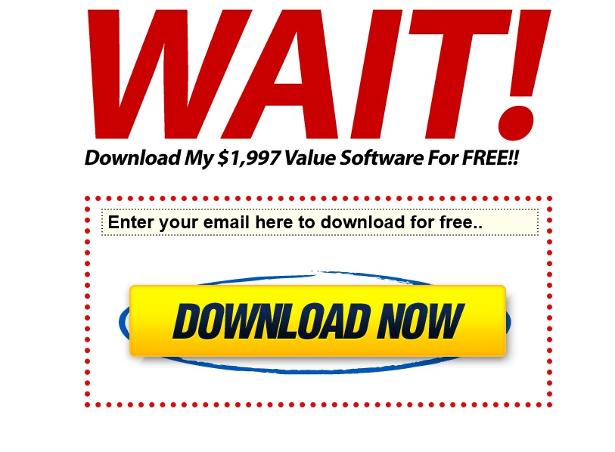 This is what you actually receive below.

Has your account been credited $1,000?
Answer: Not at all.

New Travel Scams to watch out for.
Don't get caught out by travel scammers!
Criminals and opportunists are using our love of travel to part people from their hard-earned cash. We've researched some of the most popular travel scams to make sure you don't get caught out.
British Airways Travel Scam
Fraudsters posing as British Airways offer gift vouchers for free flights in return for your personal information. The emails, now doing the rounds, appear to come from British Airways. They claim to offer the chance to win a £1,000 voucher with the introduction:
"We are happy to announce a number of new regional routes. To celebrate, we are offering our selected customers a great chance to receive a £1000 British Airways Voucher!"
The reader is then asked to submit their dream destination which takes them to a website which could be used to steal their information.
To avoid being scammed, ensure the domain name of the site is the same as the company name. If you notice anything unusual about the domain, it's best to exercise caution.
Copycat Websites
A host of copycat websites have sprung up offering to help you through the process of applying for travel related government services such as passports. They charge to provide information that is either free or available at a substantially lower cost.
They also offer help when applying for the European Health Insurance Card (EHIC) for a fee, often up to £25. This card is free to apply for and entitles you to state-provided healthcare in other European countries for free or at a reduced cost. Always go to the .gov site.
Clone Travel Accommodation Sites
Fraudsters commonly hack into common hotel accommodation sites and clone, or redirect them to a fake site. Unsuspecting travellers could end up paying for accommodation that doesn't exist.
Before you book, check online to ensure the travel provider has a good online reputation. Trustpilot is a great place to hear from other users. Blurred logos or other abnormalities should raise alarm bells. Again, keep an eye on the domain to ensure you haven't been redirected to another site.
More email scams to avoid!

Dear Friend,

My name Mr.Matt Johnson the Head of Accounting Audit and signal-Transfer unit n my department, I discovered a sum of $30.8 Million In an account that belongs To one of our foreign deceased customers Business-man A Jew from Mexico who was a victim of a helicopter crash Since 2009, resulting to his death and his family members.
And nobody has come forth to our bank for the funds claims since 2009. My Good Friend I want to let you know that I have the entire legal document
for us to Win this transaction, if you provide me the following information below if You?re interested.

1. Full Name:
2. Your Mobile Number:
3. Your Contact Address:
4. Age:
5. Job/ Occupation:
6) ID Passport

Please on your confirmation of this message and indicating your interest,I
Will furnish you with more information on this business transaction
immediately I hear from you.
Regards,
Mr. Matt Johnson
We have moved your inheritance funds down to the United State yesterday to America First Credit Union.
With this, you can easily receive the funds without any more hindrance or delays because as the government here is stopping this, not allowing it to go through because the money is huge amount of money $9,500.000.00 Nine Million Five Hundred Thousand US Dollars. So we decide to forward this down to United State - America First Credit Union for an easy payment to you.
Try and contact the bank now so they could complete this payment to you at once. Please do comply with them so your lost hope could be restored back once more and everyone will have rest of mind about this. This is the information they require from you;

You full name------------------
Country------------------------
Bank---------------------------
Account number ----------------
Routing no---------------------
Swift Code---------------------
Your phone number--------------
Address------------------------
A copy of your identity

Please make sure you identify this code to them (UN-2B4) that is the
transaction code number we have given to them for you regarding the funds.
So take note they will ask this code from you.

Person to contact: Mr. Paul Derita
America First Credit Union
Address. 1344 West 4675 South Riverdale,
UT 84405. United States

email address: [email protected]


Thanks,
Dr.Stella Williams Davidson
For the management UBA Bank for Africa
email address: [email protected]
*Please Note*
The reason that they are asking for this information is try and steal your ID. To open a bank account using your information, and try and get loans in your name too. Therefore, when you receive emails from total strangers asking for your private details, just count it as a scam and either report it to your ISP or just mark as spam. With certain email providers you can totally block any future messages from the sender. (Do not trust anyone, unless you 100% know them. But even then never give out your private information to anyone via email.
There are always signs too, the list is below.
When they state: "Dear Friend"

Offering millions of dollars for nothing.

Asking for personal information.

Privacy Policy: THE GROOVY GROUP® is committed to ensuring that your privacy is protected. Should we ask you to provide certain information by which you can be identified when using any of our websites, then you can be assured that it will only be used in accordance with this privacy statement.
THE GROOVY GROUP® may change this policy from time to time by updating this page. You should check this page from time to time to ensure that you are happy with any changes.
© THE GROOVY GROUP® 1999 - 2023. All Rights Reserved.