Other Natural Ways to Regain Hair.
Hair loss comes from a number of sources, including genetics, poor nutrition and improper hair care. The average person losses approximately 100 hairs per day, however, if hair is lost in higher quantities, natural remedies can help to regain lost hair. Natural remedies are easy to make, inexpensive and effective. Because they do not contain harsh chemicals and preservatives, they are often an ideal option for many people who suffer from hair loss and are sensitive to products on the market. In addition to these natural remedies, incorporate a multivitamin into your daily routine. Vitamin deficiency can contribute to hair loss.
Puncture five capsules of flaxseed oil and massage them into your scalp. Flaxseed oil will increase blood flow and circulation to the scalp, stimulating hair follicles and encouraging new hair growth. Allow the flaxseed oil to absorb into your scalp for 30 minutes and then wash it out with shampoo.
Apply a raw egg to your scalp and hair before shampooing. Eggs are full of vitamins and protein that nourish the scalp and contribute to new hair growth. Take care when rinsing the egg out of hair, as water that is too hot will scramble the egg.
Combine 1 cup of apple cider vinegar with 1 cup of water. Pour the apple cider vinegar over your head while you're in the shower, but before you wash your hair. Allow the mixture to soak into the scalp for 5 minutes and then rinse it out and shampoo your hair. Apple cider vinegar balances pH levels on the scalp and helps to remove dead skin cells.
Massage your scalp daily. This is important because it stimulates hair follicles that are not getting enough circulation and encourages blood to flow and support new and healthy hair growth.
Apply olive oil to your scalp and cover with a shower cap. Leave the olive oil on overnight. Wash your hair as usual the next morning to remove the oil. Olive oil is clarifying to the scalp and hair follicles.
Warnings:
Take care not to get vinegar in your eyes.
Tips:
Use extra virgin olive oil for the overnight scalp treatment. Extra virgin olive oil is the least processed and most beneficial to the skin.

Only wash your hair every 2-3 days, for proper regulation of natural hair oils. Washing your hair less often will also help regain your hair's natural body and texture.

We also recommend you changing your bed pillows, especially if you are using memory foam. The reason is because they have chemicals inside, therefore can cause hair loss.
Things You'll Need:
5 flaxseed oil capsules

Egg

1 cup apple cider vinegar

Olive oil
Other way to restore hair growth.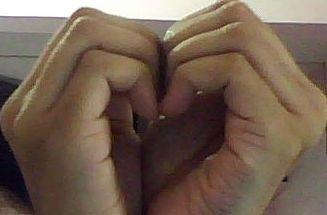 Method: Rub four fingernails (except thumb) of both hands (as hard as possible) against each other.
Surface of fingernails should rub hardly against each other.
Since roots of hair follicles on scalp are connected to fingernails, this pressure creation will help in pumping required nutrition to the scalp and promote hair growth.
If you rub tip of fingernails of one hand against surface of fingernails of another hand, then it accelerates hair growth on ears.
If you rub surfaces of only both thumbnails against each other, you can notice faster growth of moustache and beard. (So women should avoid it)
If you rub nail tips of one hand with surface of other hand's nails, hair in ears will grow.
So, it is important to rub without causing friction to nail ends and avoid thumbs.
Apart from this exercise, quit smoking and have control over alcohol consumption.
Also add at least 80-100 grams of protein (meat or soya is preferable), 30 grams of iron and enough sulphur.
Drink plenty of pure water, which can help removing toxics from your body.
Get cured, if you suffer from indigestion and constipation.
Because wastage stored in intestines, block blood circulation to brain and also pollute blood.
Do this at least for 10 minutes (increase time limit if your hair fall is more) in morning, before breakfast and 10 minutes in evening, before dinner.


Letting your hair get enough sunlight everyday is also important.
Within 3-6 months, you will see noticeable change in your hairline.
After 12 months of regular practice with proper diet, your lost hair should be restored.

Privacy Policy: THE GROOVY GROUP® is committed to ensuring that your privacy is protected. Should we ask you to provide certain information by which you can be identified when using any of our websites, then you can be assured that it will only be used in accordance with this privacy statement.
THE GROOVY GROUP® may change this policy from time to time by updating this page. You should check this page from time to time to ensure that you are happy with any changes.
© THE GROOVY GROUP® 1999 - 2023. All Rights Reserved.